It has been over a week now since the 2017 NFL Draft, which gives us plenty of time to look back at the teams who did the best, and worst jobs during the draft weekend. In a relatively deep draft, a handful of teams took full advantage and grabbed as many talented players as possible, while others sat back and stocked up on more picks in future drafts.
Check out below who made the biggest splash, or flop during last weekend's NFL draft.
Winner – San Francisco 49ers
In his first draft as GM of the team, John Lynch had some tricks up his sleeve Day 1 of the draft. Lynch and the 49ers traded back one spot with the Chicago Bears in the first round and gained 3 picks, including a 2018 first-rounder, and still drafted the player they wanted in Stanford defensive end Soloman Thomas. Then, the 49ers used one of those draft picks and another to trade back into the first round at Seattle's 31st overall pick and drafted linebacker Reuben Foster. Foster was a top 10 projected player but injury and off the field concerns caused him to drop to the end of the first round. Both defensive players are exceptional pickups for a team that struggled immensely on that side of the ball last year. Later on in the draft, they drafted corner back Ahkello Witherspoon, who can be a good dime package corner and special teams contributor. In day three, they went ahead and added a a running back, wide receiver and a tight end that all will compete for a spot in Kyle Shanahan's high powered offense.
Loser – Chicago Bears
On the flip side of 49ers 1st round trade was the Bears, who gave up next year's first rounder and two picks in this year's draft to move up one spot and draft North Carolina quarterback Mitchell Trubisky. This not only surprised everyone because the Bears had bigger needs on the defensive of the ball, but Trubisky was going to most likely be there at 3rd overall. On top of that, the Bears signed former Buccaneers quarterback Mike Glennon this offseason who everyone assumed was going to take the starting role. And with their other five picks on the weekend, they drafted only one defensive player, Buffalo University Safety Eddie Jackson. Bears' GM Ryan Pace better hope Tribusky turns out to be a stud or else he could be out of a job in the near future.
Winner – Cincinnati Bengals
Last offseason, the Bengals lost wide receivers Marvin Jones and Mohamed Sanu and really lacked a threat in the passing game outside of superstar AJ Green. With the 9th overall pick in this draft they filled that void void drafting University of Washington receiver John Ross. Ross, not only tore it up all season for the Huskies, but during the combine this year he recorded the fastest ever 40 yard dash time. Later in the draft, they selected University of Tennessee's receiever Josh Malone who will compete for the team's 3rd or 4th receiver spot. However, the Bengals did raise some eyebrows drafting Oklahoma running back Joe Mixon in the second round. in 2014 while at the university, a video released of Mixon punching a girl and he was then suspended from the Oklahoma football team for a year. Mixon, who did come out and publically apologize before rejoining the Sooners football team, is a first-round talent and could be a nice insurance pick with Giovanni Bernard coming off an ACL injury this year and Jeremy Hill having a dip in his production since his rookie season.
Loser – Oakland Raiders
The Raiders biggest need going into this offseason was addressing their front seven, particularly in stopping the run game. While yes their entire defense could have used improvement, the Raiders finished 10th worst in rush defense last season. With the 24th overall pick and Alabama inside linebacker Reuben Foster falling deeper into the first round than anyone had expected, the Raiders selected Ohio State corner back Gareon Conley isntead. Conley was a victim of a falling draft stock after rape allegations were charged against him days before the draft. In the second round they selected first round talent and UConn safety Obi Melifonwu. Their first pick that addressed their front seven need was UCLA defensive tackle Eddie Vanderdoes but he has struggled to be on the football field the last two years due to injuries. Oakland did draft Wake Forest linebacker Marquel Lee and Toledo defensive tackle Treyvon Hester on the third day of the draft, but the chances of both of those players slowing down the run game for the Raiders next season is highly unlikey.
Winner – Cleveland Browns
Surprise, surprise! The Browns had a really good draft this year, a draft that included three first round picks. In 2012, 2014 and 2015, the Browns had two first round picks those years and not a single one of those players are currently on Cleveland's roster; Browns fans hoping for a little better luck this year. At 1st overall, they went with the safe pick in Texas A&M defensive end Myles Garrett. Then, they traded down a couple of spots to 25th overall and were able to draft Michigan line backer/safety Jabril Peppers, who might be undersized but is similar to a Tyrann Mathieu type of playmaker. They did not stop there as they traded back into the first round and selected University of Miami tight end David Njoku who is a very athletic and versatile tight end. What I liked most about the Browns' draft this year is they did not press for a quarterback and draft one early. They waited till their second round pick to draft Notre Dame quarterback DeShone Kizer, who has about the same skillset as Mitchell Trubisky, but at 50 picks later is a good value. Kizer might not be the long term answer for the Browns at the QB position but they will have a much improved defense in the years to come.
Loser – Pittsburgh Steelers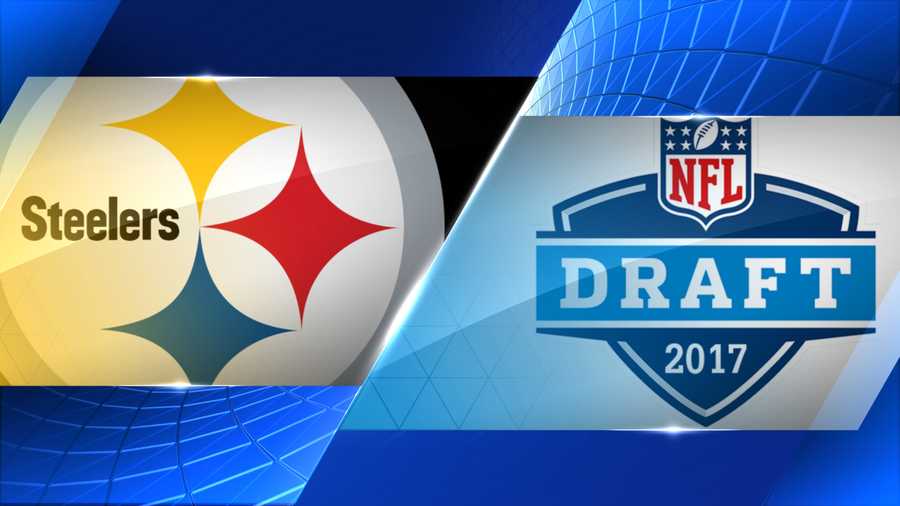 Like the Raiders, the Steelers had a big need on the defensive side of the ball, in particular, secondary help after getting carved up by Tom Brady and the Patriots last year in the playoffs. At 30th overall, they selected J.J. Watt's younger brother T.J. Watt out of Wisconsin, but he is a guy that most likely is there in the second round. With the selection of Watt, that make it four out of the last five years now the Steelers have gone line backer in the first round. Then in the second roumd, the Steelers selected USC wide receiver JuJu Smith-Schuster, granted who is a talented wide receiver, but the Pittsbrugh is already loaded at the position. The Steelers finally picked defensive backs in the 3rd – CB Cameron Sutton – and 5th round – DB Brian Allen – but neither player is going to have too huge of an impact of stopping opposing teams' aerial attack next season.
Winner – Washington Redskins
The Redskins' first four picks are all players that can contribute to the team right away. Sitting at 17, Washington may have had the biggest steal of all in the draft selecting Alabama defensive lineman Jonathan Allen who had top 5 potential. In the second round they go ahead and draft Allen's college team, outside linebacker Ryan Anderson. Anderson might not be an elite pass rusher but he will greatly improve a weak run defense. In the third round, they selected UCLA corner back Fabian Moreau, who if it weren't for his injury on his pro day would have gone in the first round. Then in the fourth round, they selected Joe Mixon's college backfield teammate Samaje Perine, who might end up moving Matt Jones, Robert Kelley, and Chris Thompson further down the depth chart this upcoming season. And if that was not already a good enough draft, the Redskins selcted two solid defensive backs – Saftey Josh Harvey-Clemons and DB Joshua Hosley – on day 3 of the draft. Despite not having a GM still, the Redskins organization did a wonderful job in the 2017 NFL Draft.