With a very lopsided NBA Finals this year, NBA fans across the league were hyping up this NBA offseason to be an entertaining one and it sure has lived up to the hype.
NBA fans were also hoping that teams across the league would pursue building their own 'super team' in order to try and better compete with the Golden State Warriors.
With the draft completed and about a month of free agency passed us, lets look back and grade the teams who hit the jackpot and improved the most this offseason.
Boston Celtics: C+
The Celtics may have missed out on Paul George AND Jimmy Butler, but they did land Gordon Hayward in free agency without having to give up assets like they would have to for the other two players. They did have to part ways with some of the key big guys like Kelly Olynyk and Amir Johnson. Then, they decided to trade their best perimeter defender Avery Bradley for a cheaper contract in Marcus Morris which might come back to bite them. But in the draft, Boston was able to draft Jayson Tatum at No. 3 overall and the very talented scorer has looked great during the summer league. The team also added a quality rebounder in Aron Baynes who played in Detroit last year and will look to do the dirty work that Amir Johnson never could. The Celtics are pretty crowded at the wing position right now, so I am sure Danny Ainge is not done moving pieces yet. But as of now, their overall roster is better than last year's which is deserving a good, but not a stellar grade.
Los Angeles Lakers: B-
So the Lakers may have dropped the ball after Paul George stated 'He would love to play for the Lakers when his contract is up next season' and weren't able to trade for him. Nonetheless, they still had a productive offseason. They may have given up too early on D'Angelo Russell, but they were able to get Brook Lopez which means we won't have to see Tarik Black or Timofey Mozgov on the floor. Trading Russell away also means Los Angeles is all in on their No. 2 pick Lonzo Ball, and why shouldn't they be? Ball is a traditional 'pass first' point guard and he will make everyone around him better. Then the Lakers lucked out and signed Kentavious Caldwell-Pope, who probably was the best available free agent at the time he was signed, to a 1-year deal. This still is not a playoff team but they have the potential win 35-40 games and that might be intriguing enough to convince Paul George to come to LA next offseason.
Los Angeles Clippers: B
Why don't we stay in the same city and congratulate the Clippers on what they were able to do post-Chris Paul trade. First things first, they were able to re-sign Blake Griffin when many thought he would walk. Getting back Patrick Beverley, Lou Williams, Sam Dekker and a first round pick from Houston were nice consolation prizes. Then they flipped that first round pick, Jamal Crawford and Diamond Stone (yes that's his real name) in a three-team trade in which they got star forward Danilo Gallinari in return. Then they took a chance on Serbian point guard Milos Teodosic from overseas who could pan out to be a quality starting guard. This team Clippers won't be as good as it was last year and they might even miss the playoffs with how strong the Western conference has gotten, but it looked like the Clippers were going be depleted after the Chris Paul trade. They bounced back nicely and they should still win more games than the Lakers next year, so if you're a Clippers fan, at least you have that.
Houston Rockets: B+
This one I have mixed feelings about ranking so high because if you know anything about basketball, you know there is a chance the 'Chris Paul and James Harden experiment' might be a complete dud. But anytime you add a superstar of Paul's caliber, it has to be an improvement. Not only that, the Rockets were also able to bring P.J. Tucker of the Toronto Raptors in free agency who adds depth to the wing position out in Houston. They also made it a priority to bring back veteran big man Nene and the Rockets might not be done there. Rumors have swirled that they have been in talks with the New York Knicks about a possible trade that would land Carmelo Anthony in Houston. Will their be some chemistry issues and growing pains at the beginning of next season? Sure, we may see a lot of that; but once Paul and Harden (and potentially Anthony) learn how to play with each other, this could be a very dangerous team.
Philadelphia 76ers: A- 
Sitting with the 3rd overall pick was not enough for the 76ers as they were convinced that Markelle Fultz was their point guard of the future and traded up to No. 1 to select him. Some critics are saying that both Fultz and last year's No. 1 overall pick Ben Simmons may not fit together because they both handle the ball so often, but both players are very young and the Sixers should be able to mold how the two fit together. And with a roster that has talented youngsters like Fultz, Simmons, Joel Embiid and Jhalil Okafor, that influenced some quality veterans to 'Trust the Process' and join Philadelphia in free agency. The team was able to sign J.J. Reddick and Amir Johnson and both will provide quality minutes while providing leadership to the young Sixers roster. In a very weak Eastern Conference, the 76ers should be able to sneak into the playoffs if their key players stay healthy.
Sacramento Kings: A
I can't remember the last time people were saying 'The Kings had a good offseason' but after the summer they have been having this year, it is 100% accurate to say. Many critics thought the Kings were crazy and were ripped off in the DeMarcus Cousins trade, but they were able to turn that Pelicans lottery pick into two other picks in which they drafted two very quality players in Justin Jackson and Harry Giles. With their own pick at No. 5, they selected the point guard with maybe the highest offensive ceiling in the draft in De'Aaron Fox. And with their ability to land Frank Mason III as well in the second round, that is four great draft picks. The good fortune continued into free agency as Sacramento landed veterans Zach Randolph, George Hill and Vince Carter in free agency. They might not be the star players they once were, but they will be excellent role models for the talented young players on the roster. I really like their young core of Buddy Hield, Malachi Richardson, Willie Cauley-Stein, Georgios Papagiannis and Skal Labissieére plus their four new rookies. This team might not make the playoffs this year or next year, but they have the chance to be something special down the road.
Minnesota Timberwolves: A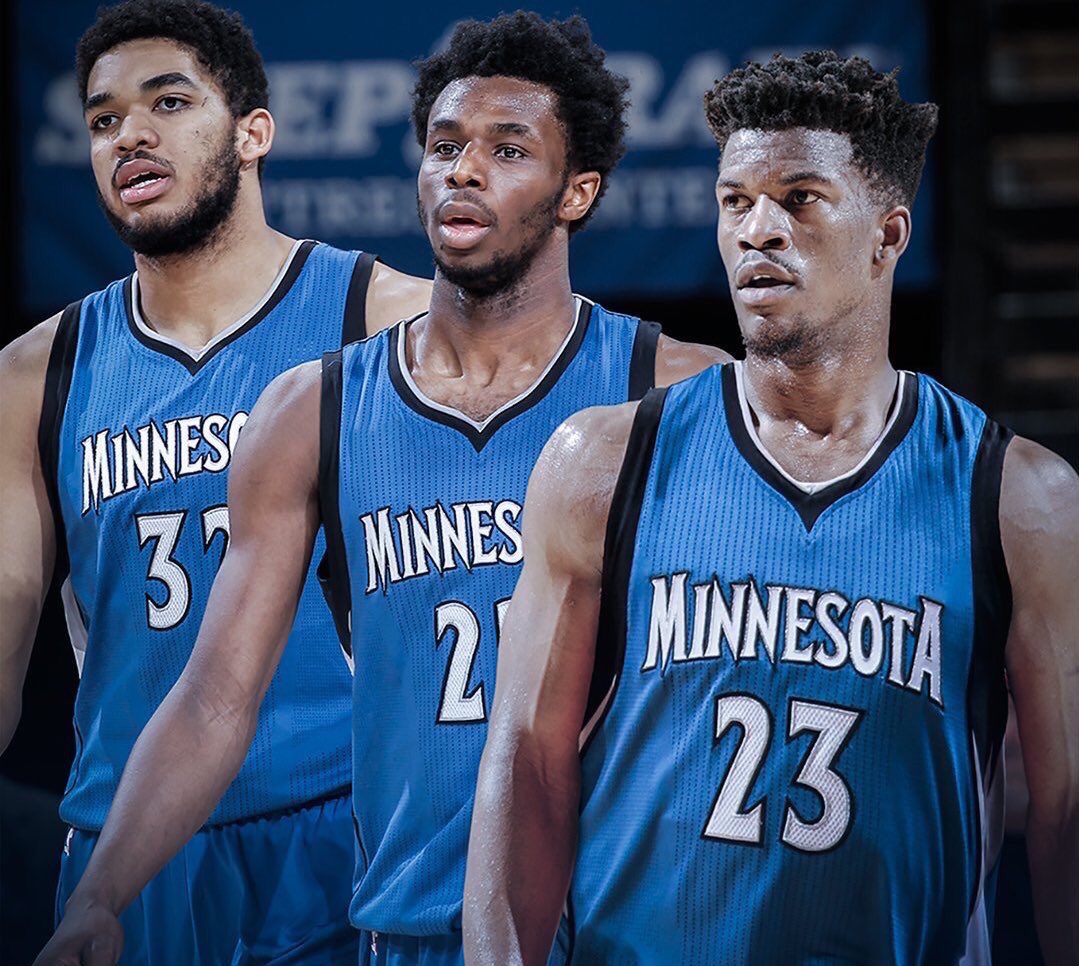 When news broke that Jimmy Butler was being traded the night of the NBA Draft and I saw what the Bulls got in return, I damn near lost my mind. The 7th overall pick, Kris Dunn and Zach LaVine who is coming off knee surgery. Seriously? Then after that trade for Butler, that put Minnesota on the map as a landing spot for upcoming free agents. They went on to sign Jeff Teague, Jamal Crawford and Taj Gibson to give them 10 players on their current roster and which still leaves room to bring players via free agency. Tom Thibodeau is now reunited with two key players from his playoff runs in his days with Chicago and you add that to the duo of Andrew Wiggins and Karl-Anthony Towns and Minnesota is looking at 50 plus wins next year. Are they a top tier team that can knock off the Spurs, Rockets or even threaten the Warriors? Maybe not yet, but if they add a couple other pieces here and there, they will definitely have those three teams on high alert.
Oklahoma City Thunder: A+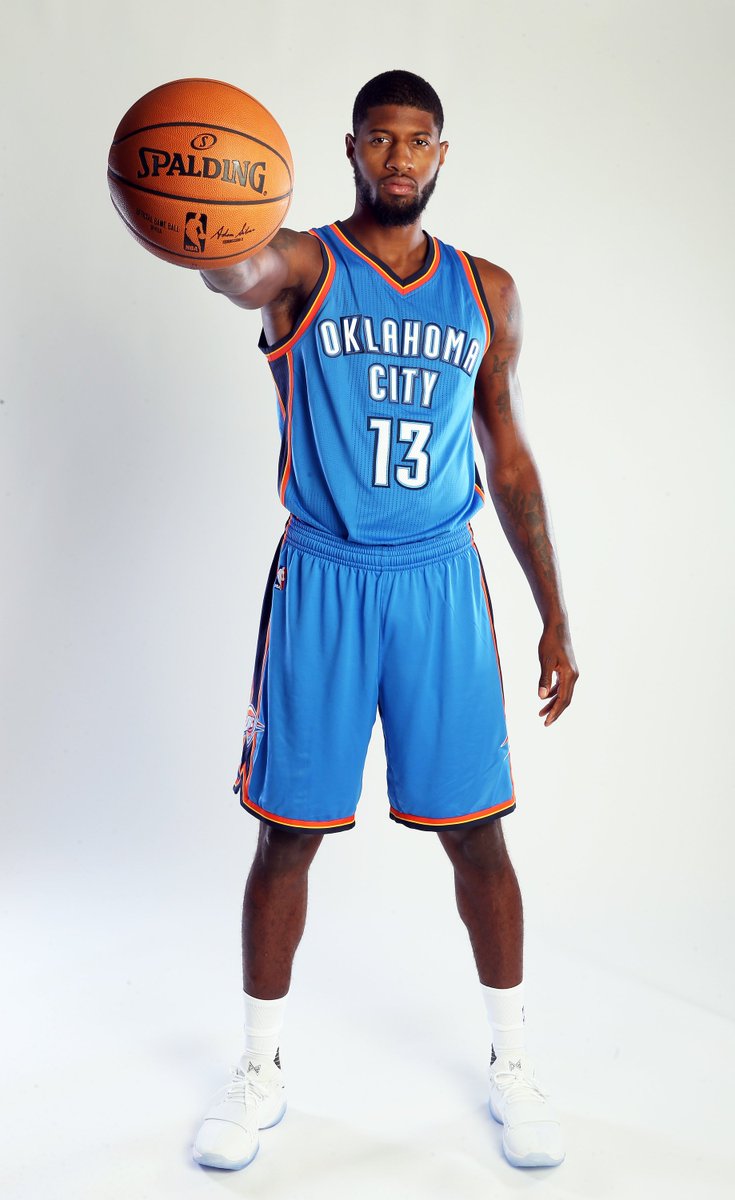 Oklahoma City has been the biggest winner of the offseason thus far, and just like the Timberwolves, they used a very lopsided trade to land a superstar in Paul George. They only had to give up Victor Oladipo (which worked for OKC as a salary dump) and forward Domantas Sabonis. No draft picks or other assets. Pretty incredible right? I guess Indiana thought it would be better to get very little rather than nothing and lose him in free agency. Back to Thunder, Russell Westbrook and George should make for one of the most exciting duos to watch in the Western Conference outside of Kevin Durant and Stephen Curry. Oklahoma City continued to add pieces and added Patrick Patterson and Raymond Felton in free agency. Plus, the Thunder were able to resign one of the league's best perimeter defenders in Andre Roberson for cheap when many thought he was going to chase a big contract and sign elsewhere. The Thunder's offseason has bolstered this team among the top four powerhouses in the Western Conference. Whether or not they will be able to dethrone the Spurs, Rockets, or Warriors is still in the air, but who knows, maybe George enjoys playing with Westbrook so much that he decides to resign with Oklahoma City next year.