After 100 games or so in the 2017 MLB season, it is clear who each league's best team is: the Los Angeles Dodgers (70-31) in the National League and the Houston Astros (67-33) in the American League.
But what about every other team in contention? As the trade deadline (July 31st) approaches, the other teams in the hunt for their division or the wild card are looking to close the gap on the Dodgers and the Astros.
A couple teams such as the Nationals, Royals, Yankees, Mariners and Diamondbacks have already made moves to close that gap but their is still plenty of quality help on the trade block.
With less than a week before the trade deadline is over, here are some potential trades that "in the hunt" teams should pursue to help them down the stretch.
Washington Nationals (59-39) – SS Zack Cozart from Cincannati 
The Nationals are in a tricky place because although they lead the NL East division and have the third best record in the Majors, they aren't too big of a threat to the Dodgers because of injuries. Center fielder Adam Eaton is out for the season, other outfielders Michael Taylor and Jayson Werth have missed extensive time and phenom shortstop Trea Turner has a broken wrist and no clear timetable for return. The Nationals also have one of the worst bullpens in baseball so they might  win the weak NL East without breaking a sweat, but they would not put up a fight against the Dodgers. Enter Zack Cozart. Cozart is having himself a moster season batting .319 with 12 home runs and a .974 OPS. Not to be forgotten, he is a very good fielder at the position and would be a huge imporvement over replacement Wilmer Difo. What happens when Turner comes back from injury? You can slide him into the outfield which is what he played a majority of the last couple seasons. The Nationals still might have flaws in their bullpen, but it would give them another big bat in the lineup.
Arizona Diamondbacks (57-43) – RP Anthony Swarzak from Chicago White Sox
The Diamondbacks have already adressed a big need by acquiring J.D. Martinez last week but still have a couple holes to fill if they want to contend with division rival Los Angeles. They could use a #4 type starter but they have a bigger need in right-handed relief pitchers. Outside of closer Fernando Rodney, Arizona only has two other right handers in the bullpen composed of Archie Bradley and JJ Hoover. Nothing wrong with having a lot of good lefties, but with Rodney having an inconsistent year in the closer role, Anthony Swazark would be a good guy to have as insurance. The D-backs might not have enough to go after top relievers on the block such as Addison Reed, Pat Neshek or Justin Wilson, but Swarzak is having an under the radar type season which means Arizona might be able to pick him up for cheap.
Colorado Rockies (58-44) – SP Sonny Gray from Oakland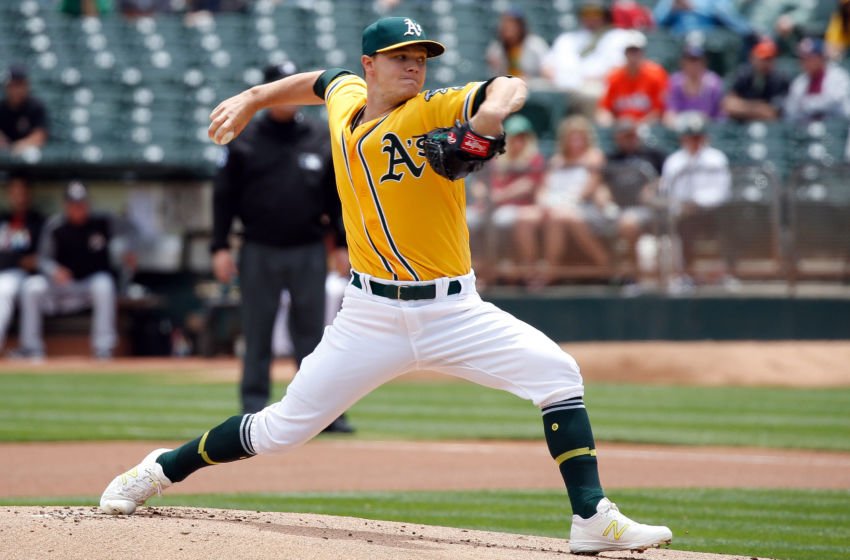 The Rockies have a legitimate shot this year to make a postseason run with the offensive firepower they have in their lineup. Their biggest concern is their pitching, both in the bullpen and rotation. Although their rotation may have outperformed the bullpen thus far, the Rockies lack a true ace that they can send into a game 1 of a playoff series or to a one game wild-card matchup with confidence. Enter Sonny Gray. Just like every young talented starter in Oakland before him, Gray is on his way out because the A's are cheap. The A's pitcher has had a nice bounce back year after injuries plagued him last season. Gray is in the midst of a hot streak as well posting a 1.62 ERA over his past six starts. Switching over from the AL to the NL should only increase Gray's value to Colorado and it would be fun from a roster standpoint to see Sonny Gray and then Jon Gray start back-to-back nights for Colorado.
Boston Red Sox (55-47) –  RP Yusmeiro Petit & RP David Hernandez from Los Angeles Angels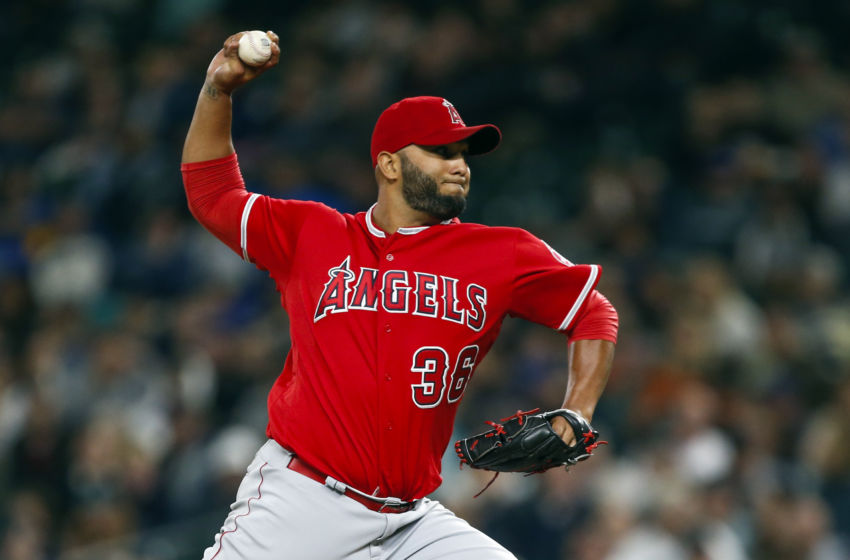 The 'Pablo Sandoval expirement' did not work out for the Red Sox, but they were able to land another Giants third baseman in Eduardo Nuñez. Despite filling their need at 3B, Boston still has a big need in the bullpen. Now the Angels, who are only 2.5 games back of a wild card spot, might not want to sell at the deadline, but they should. The Angels have one of the worst farm systems in all of baseball. David Hernandez, 32, is having a nice bounce back year posting a 2.48 ERA this season and Yusmeiro Petit at the same age is posting a 2.70 ERA. Pairing the two could help the Angels land a talented prospect or two without having to deal Mike Trout. For the Red Sox, they get a good long relief pitcher who is capable of spot starting in Petit and a hard throwing reliever in Hernandez that can excel in the setup role.
Cleveland Indians (53-45) – SP James Shields from Chicago White Sox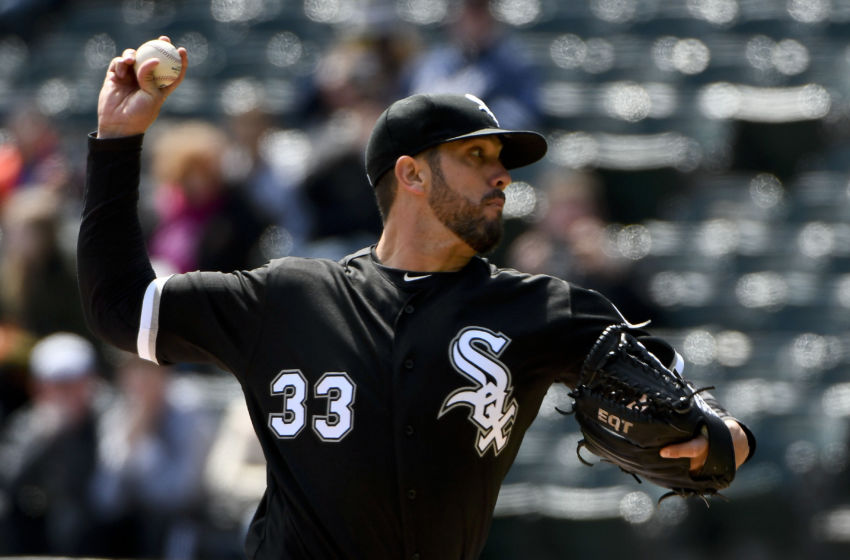 A change of scenery can be good. The Indians have had plenty of inconsistency in their rotation behind ace Corey Kluber. Last postseason, although they made it all the way to the World Series, this team's glaring weakness was its rotation. With Jose Quintana officially off the market and the Indians not in position to make moves for Yu Darvish or Sonny Gray, Cleveland has to bank on grabbing cheaper help on the market. Why not search in the division and go after James Shields? This is not a guy that is going to 'wow' you anymore and with a 5.79 ERA this season, he is well passed his prime. But Shields has had succes in the playoffs during his career and he could be valuable to a team like the Indians as an insurance piece. It is a perfect low-risk, moderate-reward opportunity for Cleveland. If Carlos Carrasco, Danny Salazar, Trevor Bauer or Kluber were to get hurt before the playoffs, they would be in a lot better shape with Shields than guys like Josh Tomlin and Ryan Merritt who were forced to start last postseason.
New York Yankees (52-46) – SP Ervin Santana from Minnesota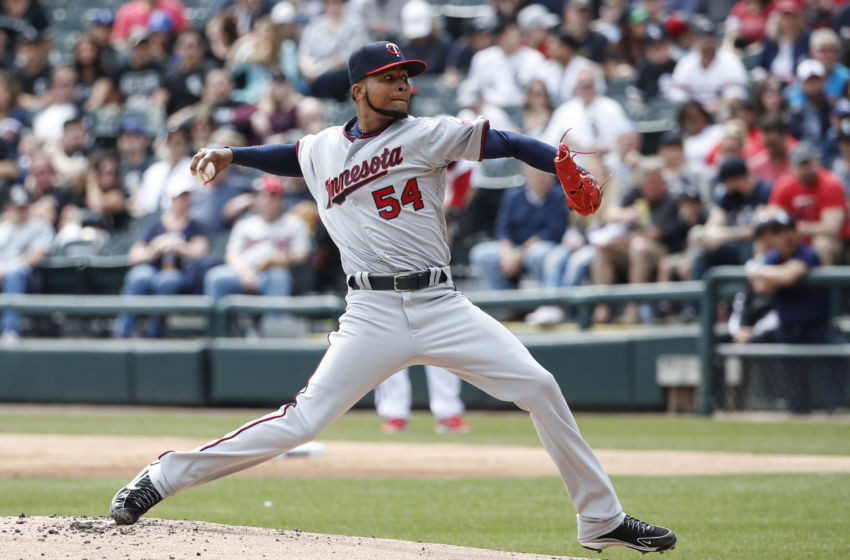 As the Twins slide down the AL Central standings, they might emerge as last-minute sellers. With the Dodgers as front-runners for Yu Darvish, the Yankees don't want to miss out on adding another ace before the deadline is over. Earvin Santana has put together back-to-back stellar seasons with the Twins and would be huge boost to the Yankees rotation that has been inconsistent this year. Right now the Yankees would be sending Masahiro Tanaka (5.37 ERA), CC Sabathia (who has only two outings of 7 innings or more) and Luis Severino (no playoff experience) to the mound in a playoff series. Adding Santana to New York would almost solidify their spot in the wild card and give them a trustworthy ace they can throw in a win-or-go-home wild card game.
Milwuakee Brewers (54-48) – SP J.A. Happ from Toronto
The Brewers might just count their blessing this year and stay put at the trade deadline. Or if they are serious about holding off the Cubs and the Cardinals in the NL Central they will go search for some pitching help. Starting pitchers are kind of thin at the moment and the Brewers might not be willing to give top prospects for the top relievers available. J.A. Happ is a guy that could be worth bringing in to Milwuakee for a low price. Happ is a seasoned vet that has had plenty of success in the National league in the past. Right now none of the Brewers starters has made a playoff start outside Matt Garza, so bringing on another vet like Happ could help the Brewers in the leadership department and on the field.
Chicago Cubs (52-47) – OF Justin Upton from Detroit
After making the move for starter Jose Quintana, one might think the Cubs are done acquiring new players but I would not be too sure on that. This team does not have any other glaring holes at the moment, but it might come down to how much does Joe Maddon trust the Kyle Schwarber, Ian Happ, Jon Jay and Ben Zobrist platoon of center and left field. Neither hitters have been stellar this season, some have battled their fare share of injuries and with Kris Bryant and Anthony Rizzo having a subpar year at the plate (to their standards) it might be a good idea to add another big bat. Justin Upton is slashing .278/.366/.503 this season and the Tigers are looking to clean house. Grabbing Upton might come at a steep price but the Cubs have shown they are willing to do whatever it takes to win championships.
Kansas City Royals (52-47) – OF Nick Markakis from Atlanta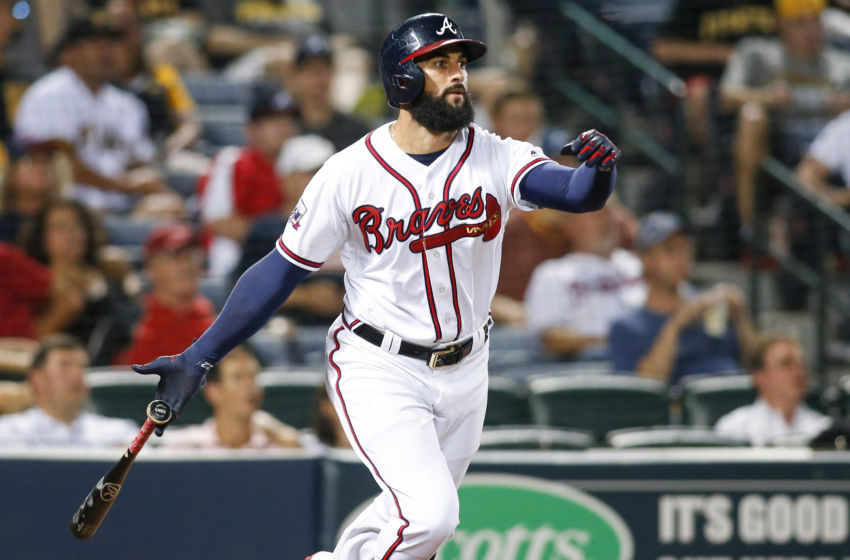 The Royals made a nice trade for Trevor Cahill, Brandon Maurer and Ryan Butcher from the Padres and with this recent succesful stretch they have been in, I think they make another low-level trade. They need help on offense, specifically left field, shortstop or designated hitter. It is a shame that a guy like Eduardo Nunez is off the market becuase he would have been a perfect fit. Another guy that can come in and fill two of those needs is Nick Markakis. Markakis is as consistent as they come, a guy who hits for average, gets on base and plays solid defense. If the Royals are willing to part ways with one of their core players, then maybe they can go after a big name like Mark Trumbo of Baltimore, but I think they settle for another low-level trade that adds to the Royals core.
Tampa Bay Rays (52-49) – RP Pat Neshek from Philadelpia
The Rays find themselves in the AL Wild Card race, but because they are a small market team, do not expect them to make a blockbuster trade. They do need significant help in the bullpen and rather than going after a Zach Britton or a Justin Wilson, how about Pat Neshek? Neshek has posted a ridiculously low 1.12 ERA this season and has 10 holds to go along with it. The Phillies are continuing to rebuild and have no need for a guy like Neshek and he should be a perfect fit for the Rays setting up Alex Colome.
Seattle Mariners (50-51) – SP Johnny Cueto from San Francisco

The Mariners, despite being below .500, are in the AL Wild card race as well. The offense does not seem to be the problem, it is the consistency and health of their rotation. James Paxton is the only starter that has looked stellar and he missed some time early. Felix Hernandez has battled his fare shair of injuries this year and Ariel Miranda got off to a hot start but has cooled down considerably the past month. Why not go after the former ace Johnny Cueto? Cueto's numbers have been less than his usual self (4.59 ERA) this year and with a lot of money on his contract still, that might handicap the Giants from a steep asking price. The Mariners gave a lot of their top prospects for reliever David Phelps but if they are all in on making the wild card, they will move whatever pieces they have left to get a guy like Cueto.